Community
Bond works for a strong community. These organizations make a big difference with a little help from us.
BOND strives to build a strong community in the city in which we live. By working together, we believe that we can build a cohesive, happier world.
Parkinson Society of British Columbia
Established in 1969, The Parkinson Society of BC is the voice of the members of our communities living with Parkinsons. Their aim is to find a cure for Parkinson's disease through research, education and public support services. BOND is also a proud 'in-kind' sponsor of the Parkinson SuperWalk.
BC Centre for Ability
The BC Centre for Ability provides community services to improve the quality of life for people with disabilities and their families. Their vision is to foster communities in which every person is able to participate and contribute in all aspects of life.
IPA for Autism
Central City's IPA for Autism program's goal is to raise over $100,000 for Simon Fraser University's autism research initiatives in 2016.
Big Sisters of BC Lower Mainland
Started in the 1950's, the Big Sisters of BC Lower Mainland provides youth mentorship programs which facilitates life-changing relationships that inspire and empower girls to reach their potential, both as individuals and citizens.
Arthritis Research Canada
Created in 2000, Arthritis Research Canada's focus is to transform the lives of people living with arthritis through research and engagement. Their goal is to provide people living with arthritis the resources to triumph over pain and disability.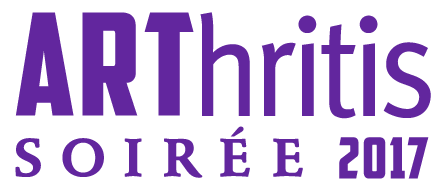 BOND is proud to be a sponsor the ARThritis Soirée 2017 at The Roof, Hotel Vancouver for an evening to support arthritis research and make a difference for the over 5.2 million Canadians living with arthritis. For event information and ticket purchase, please visit www.arthritissoiree.ca
hear4U Foundation
The hear4U Foundation strives to increase access to hearing health care in British Columbia and the rest of the world to reduce the impact of hearing impairment globally.
Boys and Girls Club of South Coast BC
The Boys and Girls Club of South Coast BC provide 12 neighbourhood clubs to provide a safe and fun environment to be amazing. They also provide counseling, employment and substance-abuse services for youth and families in British Columbia.
Canadian Diabetes Association
The Canadian Diabetes Association is a registered charity that helps more than 11 million Canadians living with diabetes or prediabetes, both diagnosed and undiagnosed. The CDA leads the fight against diabetes by helping those affected to live healthy lives, providing education to prevent the onset and consequences of diabetes, and supporting research to discover a cure.